You Are Unknowingly Living With 3000-Year-Old Toxic Self Sabotage Patterns
Did you know?
Everyone born in the last 3000 years by default faces challenges related to mental and physical health, self-worth, relationships, and finances.
There are specific self-sabotage patterns that plague you without your knowledge. The worst part is that you are trained to defend most of these patterns with all your strength. Leading to relentless stress, pressures, insecurities, and a deep sense of dissatisfaction.
UG teaches you how to end this destructive cycle

 
through Navel Consciousness, a revolutionary 9th-dimensional science of personal growth, spirituality, and healing. Since 1998, UG has offered a nondogmatic initiation—to empower each student with their sacred inner clarity. Say goodbye to self-sabotage and begin an exhilarating love affair with your life. In a way that has never been possible before. 
UG offers on campus, online, and hybrid programs where you also find a community which let's you be yourself, yet has your back.
Are you ready to launch yourself into miraculous living? 
Some of the world's pioneers have a secret 

advantage: UG
Amongst UG's clients are
Author ✍🏻 Tanya Stewner
 Business leader👨🏽‍💼 Jesh Krishnamurthy
 Chef 👩🏽‍🍳 Marina Balakrishnan
Relationship coach👩🏻‍💼 Ekta Dixit
Mystical artist 👨🏻‍🎨 ShivShera Azeer
 "Udumbara Gesu is all about authenticity. She is very clear with her thoughts, emotions and her actions. She is walking the talk. She is truly a classy institution who takes great pride in taking care of her students. It's rare to find such compassion and commitment. The kind of person that she is, is admirable & inspiring".
Tanya Stewner 
Author of the worldwide bestselling series Alea Aquarius 
---
Presenting Personal Growth Like You've Never Seen It Before
Where would you like to start?
The results speak for themselves - UG has 

99% retention rate

 & 

some of the highest success rates in the world at transforming her clients. Watch the video here👇🏽
---
 What Is Navel Consciousness Personal Growth & Healing Wisdom
Meet the most advanced consciousness on Earth
What if we told you that you will be initiated into a healing wisdom that is far older than the most ancient cultures like the Mayan, Vedic, Chinese, Celtic and Egyptian. A wisdom beyond religions and dogmas. You don't need to put your 'faith' in it. It works with or without you believing in it. Backed by latest science. 
Udumbara Gesu is the founder of Navel Consciousness, the 25000-year-old, forgotten, Primordial Mother's Healing & Wisdom. NC is the most advanced consciousness on Earth and will remain so for the next 9000 years. (book coming soon)
🚨Beware of frauds, imposters & centres claiming to be UG or her representative. She has not trained or certified anyone so far. Navel Consciousness is taught only by UG on the planet.
---
Udumbara Gesu Values you For Who Are
Even Before You Realize Your Own Worth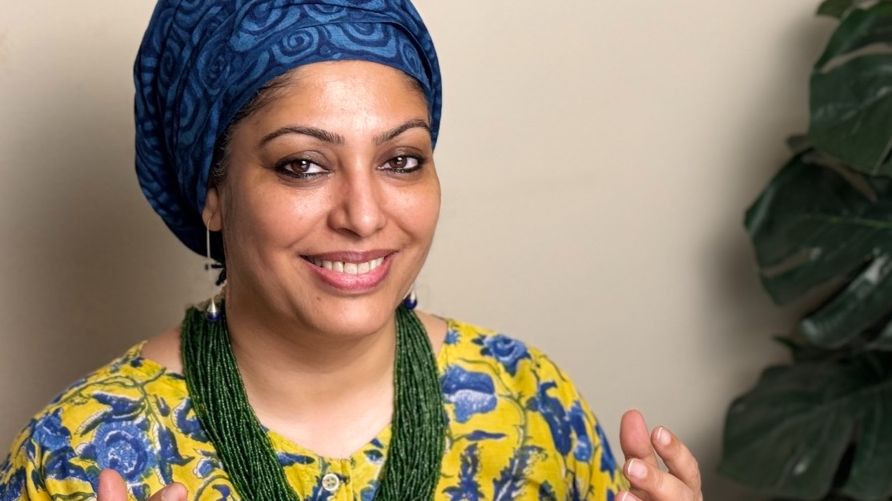 UG is 3rd generation Indigenous Eastern mystic from India
Born to doyens of Meditation & Energy Healing- Educated in Counselling & Psychotherapy, UG balances East & West skilfully 
UG's TITLE as the Primordial Mother's Mystic & founder of Navel Consciousness™, the 9th dimensional science of personal growth, spirituality & healing. 
UG is honoured worldwide for her exemplary clarity, empowering honesty and unconditional compassion.
SPIRITUAL BACKGROUND: UG is 3rd generation Indigenous Eastern mystic from India. Born to doyens of Meditation & Energy Healing, UG grew up in the presence of God-intoxicated Masters & elusive mystics of India. Fuelling an out-of-this-world understanding of consciousness from an early age. She experienced her first satori at 14.
EDUCATION: UG has double post graduation. One of which is a M.Sc in Counselling & Psychotherapy with first class. Thus walking the essence of East & West balance fully. 
INFLUENTIAL CLIENTS: Some of world's pathbreakers have a secret advantage, an initiation / remote healing from UG. Amongst her students / clients are celebrities like author Tanya Stewner, business leader Jesh Krishnamurthy, chef Marina Balakrishnan, relationship coach Ekta Dixit, & mystical artist ShivShera Azeer.
MEDIA: UG is a TEDx speaker. She has also spoken at various occasions with the rotary club and Aids Help. UG has appeared in regional, national and international media including Times of India, Tattva Viveka, The Indian Express, The Speaking Tree, Life Positive, Parent & Child, DNA, The Atelier, the Mid day etc.
SINCE WHEN: Since 1998 from the age of 19, UG is preferred by influential and conscious seekers worldwide who solicit her guidance on personal growth, spiritual awakening & healing.
PERSONALLY: On a personal note, UG is a conscious mother, a foodie for old recipes, a fan of heritage handloom textiles and a circular environmentalist.